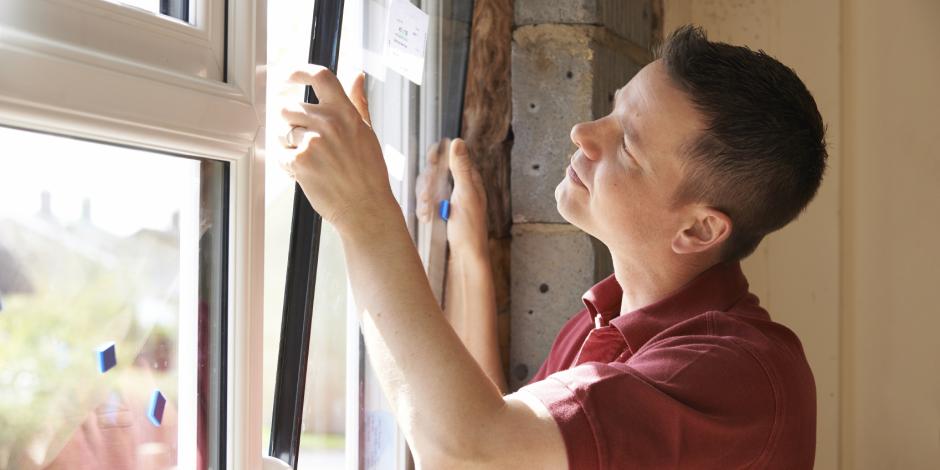 Do your windows have condensation on them or get fogged up? Are your windows or doors difficult to open, or are the window sills or frames rotten? These are common signs that windows and doors need to be replaced.
Many homeowners wait until windows and doors fail to replace them, even though there are many advantages to installing high quality replacements sooner.
Benefits of New Energy-Efficient Windows and Doors
Utility bill savings

Fewer drafts for greater home comfort

Ease of operation

More light (with smaller window frames)

Noise reduction

Less condensation

Increased home value
High-Efficiency Doors and Windows
Your windows and doors are an important component of your home, impacting your utility bills, comfort, and even home durability. New windows and doors can play an important role in increasing the energy efficiency of your home, lowering your heating, cooling, and lighting bills for years to come.
This is especially true if you have single-pane windows or poorly fitted doors that leak air from the outside into your home. In fact, replacing your old windows with ENERGY STAR-certified windows can lower your home's energy bills by 12% each year.
Prevent Air and Water Leaks With Proper Installation
To get the greatest benefits from new windows and doors, it is essential that they are installed properly. If windows are improperly installed, you will get fewer comfort, durability and energy-saving benefits.
New windows and doors should be uniform horizontally, vertically, and diagonally in a given opening. Windows should be attached to your home's framing, have insulation installed and sealant applied along the seams, with a barrier to promote water run-off. Not following proper installation technique can create long-term issues and erode the benefits of your window investment.
Selecting Your New Windows & Doors
Look for energy-efficient windows that are well suited for your climate, ideally meeting or exceeding ENERGY STAR specifications. You can also ask about warranties on the new windows and door, helping to get more long-term benefits from this home upgrade.
Style & Material Choices
There are now several styles of windows to choose from. The most common ones are: the common single or double-hung window, casement windows, awning windows, and slider windows. Because each designs opens differently, they can also impact how your home ventilates.
Common window frame and sash materials include wood, vinyl, and vinyl-clad windows. There are also different types of glass available, including low emissivity (low-e) glass, which reduces heat flow through the window.
Is it time to upgrade you windows and door? This home investment can cut energy bills, boost comfort, and increase home durability for many years.

Contact us

to learn more!
Looking to reduce drafts & utility bills?
Schedule a window & door replacement!
615-833-9580