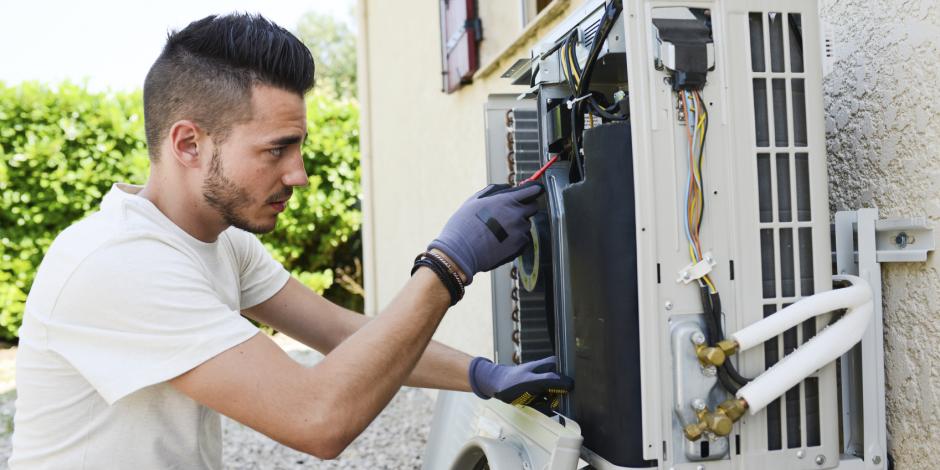 Your home's heating and cooling systems needs to be properly maintained to ensure maximum energy efficiency, indoor comfort, and safety. When repairs are needed, it is important to have a trusted HVAC contractor to quickly get your system running properly. Use a high quality heating and air conditioning contractor to keep your system operating at peak performance throughout the year, avoiding costly repairs and lowering your heating and cooling bills.
The Benefits of Preventative Maintenance
It is easy to forget about the importance of your HVAC system until it isn't operating properly. Regular maintenance can avoid some repairs and can even prolong the life of a heating and cooling system for homeowners. At Woodbine Community Organization, we recommend annual system tune-ups with a trusted HVAC contractor for greater safety and energy savings.
Proper HVAC system maintenance can:
Prolong the life of your heating and air conditioning equipment

Prevent expensive repairs and promote system reliability

Protect home safety by ensuring your HVAC system is free of leaks

Save money on utility bills by running more efficiently

Promote home air quality by reducing home allergens
Energy Savings Through Proper System Care
Merely replacing a dirty, clogged air conditioner filter can lower your energy use by 5 to 15%, according to the EPA (Environmental Protection Agency). This is because constrained airflow makes your system work harder to compensate. Clean filters also remove some common indoor air pollutants and allergens such dust and sometimes pollen–for cleaner indoor air. Most HVAC systems need to have the filters replaced monthly when in operation, and this is something the homeowner can easily do.
If your evaporator coil becomes too dirty, it will also lower the airflow and efficiency of your cooling system. For these reasons and many others, properly maintained air conditioning systems save energy and work less to keep your home cool. HVAC tune-ups address these kinds of issues and test for gas leaks, protecting your home safety.
Professional Heating & Air Conditioning Repairs
If your heating system stops working on a frigid winter day or during a summer heat wave, this is an urgent issue. It is important to have a reliable, honest contractor that is skilled in diagnosing the problem and completing the needed air conditioning and heating repair quickly and affordably.
Ensure your heating and cooling system is running properly. HVAC maintenance and repair are important for home comfort, safety, and energy efficiency!

Get in touch

with us to learn more.
Ensure your heating and cooling system's efficiency!
Schedule a maintenance service today!
615-833-9580