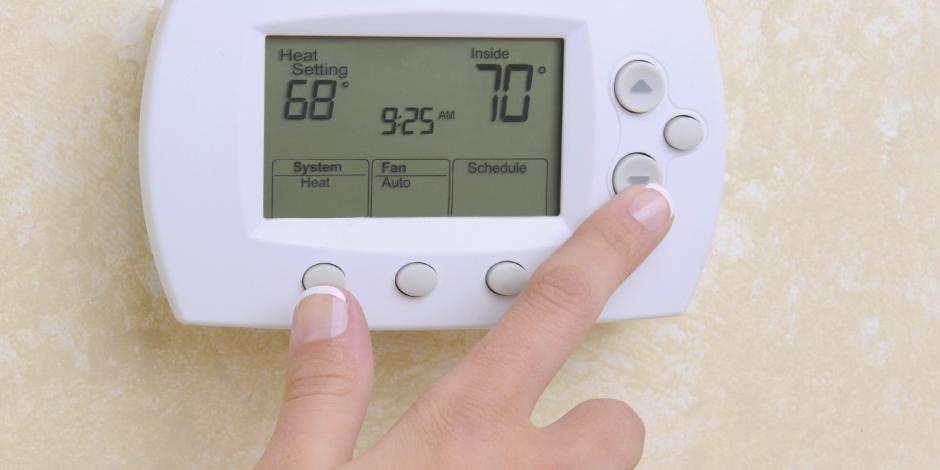 Do you want greater control of when are where your heating and cooling systems are delivering conditioned air? With a new thermostat and a zoned heating and cooling system, home comfort is right at your fingertips.
Boost your Home Comfort with a Programmable Thermostat
You can save up to 33% on annual heating and cooling bills with a new programmable thermostat, while customizing your indoor comfort. This simple home upgrade can lower your utility bills for years, making it a wise energy-saving investment. It also allows your HVAC system to work less, often extending the life of the equipment.
The energy-saving results of programmable thermostats are so impressive because they prevent you from forgetting to adjust your home's temperatures at bedtime or before leaving each day. They allow you to customize indoor comfort while you are sleeping or out of the home, with simple programming features. You can just set the desired home temperatures and forget your thermostat, letting it do the work.
Some homeowners complete this project themselves by following the installation manual that comes with the thermostat. Otherwise, hire a quality HVAC contractor.
Wifi Thermostats
Some smart, wi-fi programmable thermostats have remote, web-based capabilities as well. This allows you to make temperature adjustments on your smartphone or other device while you're at work, commuting home, or even while out of town. You can come home to a house that is not too hot or too cold, but just the right temperature.
Zoning Solutions for Your Indoor Comfort
Are there rooms in your home that feel colder or warmer than other rooms, requiring you to crank up the heat or air conditioning to be comfortable? Do you want some rooms to be different temperatures throughout the day, depending on how you use the rooms? All of this is possible with HVAC system zoning.
With a zoned heating and cooling system, you have full control of your home's comfort and energy bills. Zoning works by dividing your ductwork into zones or regions, so different parts of your home can be heated or cooled separately.

Zoned homes can have lower heating and cooling bills since they operate more strategically and efficiently to condition your home. By zoning your home, you will not need to heat or cool an extra bedroom that nobody uses. You can turn down your heating or cooling system in the dining room, living room, and kitchen overnight, and independently control the temperature settings of your bedrooms.
Want to save money and boost home comfort? Thermostats and home HVAC zoning are a great start! Get in touch with us to learn more.
Boost Comfort & Save Money!
Get your thermostat or HVAC zoning system today!
615-833-9580