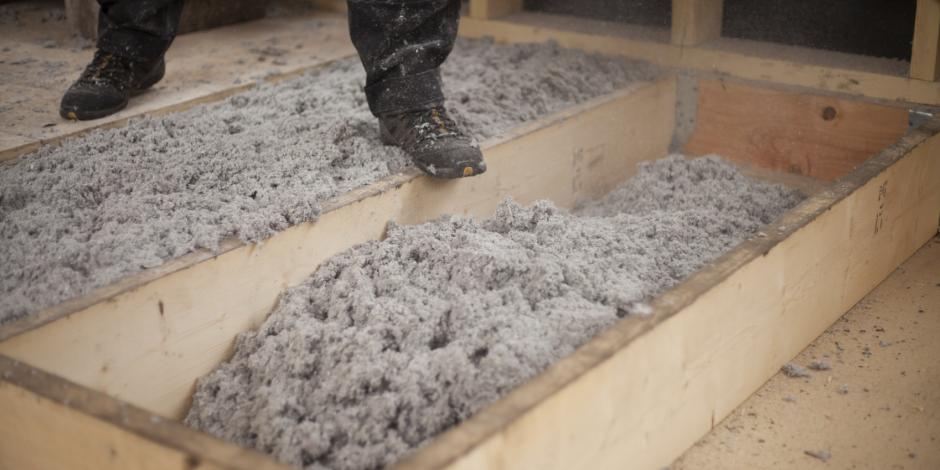 Do you have high heating and cooling bills? In fact, most homes have insufficient insulation, according to the Department of Energy.
Upgrading your home's insulation is a great way to lower your utility bills and increase home comfort. Insulation helps keep heat out during the summer and cold out during the winter, saving you money all year long.
The Benefits of New Insulation
Lower heating and cooling bills

Increased home comfort

Healthier indoor air

Reduced noise for a quieter home
When home insulation fails in the walls and roof, it may causes numerous issues throughout your home. Common signs include high heating and cooling bills, broad indoor temperature fluctuations, uneven temperatures throughout your home, drafts, and possible animal infestations.
Many homeowners are surprised by the difference new insulation can make for home comfort, energy savings, and home durability. Some homeowners complete home insulation projects themselves, but it is wise to use an insulation consultant to determine the best approach for the job.
Benefits of High-Performance Insulation
Although many home improvements projects improve the appearance of a home, investing in insulation saves you money each month and for many years to come. Insulation works by creating a thermal barrier between the inside of your home and the outside.
In some cases, high-performance insulation can lower your heating and cooling bills by 30% while extending the life of your heating and cooling system. In our Tennessee climate, this can have a quick payback through lower utility bills, while also making your home more comfortable.
Cellulose Insulation
This type of insulation is commonly utilized to upgrade the insulation in existing homes, and can fit around building elements, including pipes and wiring. A hose is used to insert cellulose into attic, ceiling, wall, and floor cavities.
Cellulose insulation is durable and resistant to mold, promoting indoor air quality. This non-toxic option also helps dampen noise in Tennessee homes, for a quieter indoor environment. Many cellulose insulation products are also environmentally-friendly because they are made from recycled paper.
Spray Foam
Even small gaps in insulation can drive up your heating and cooling bills. Spray foam insulates goes where other insulations cannot reach, sealing cracks and insulating around irregularly-shaped building elements. Apply spray foam to provide continuous insulation for more even and consistent indoor temperatures.
Fiberglass Insulation
This type of insulation is made of very fine strands of glass, is pink, yellow, green, or white and often comes in batts of different widths and lengths. It also comes in bags for loose-fill applications, where it is blown into floor, wall and attic cavities. It is appealing to many homeowners because it prevents vapor movement to colder surfaces and unlike cellulose, it presents no fire risk to your home. There are, however, health risks associated with exposure to fiberglass insulation, so it is wise to take precautions when working with it.
Is your home properly insulated? Upgrading your home's insulation cuts energy bills and boosts comfort for many years to come. We're here to answer your questions;

call us

to learn more!
Looking to boost home efficiency & comfort?
Schedule an insulation service!
615-833-9580