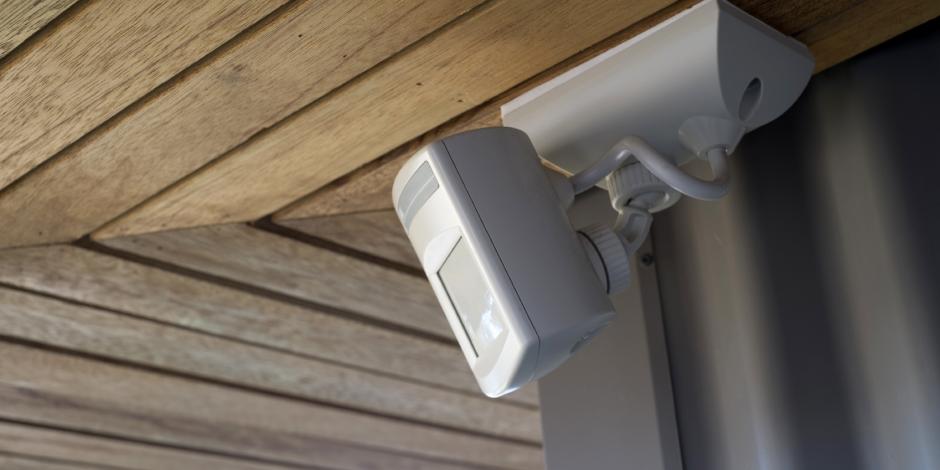 Want to effortlessly save money on your energy bills? Timers, switches, and controls are a great way to cut utility bills for years of energy savings without having to sacrifice ease and comfort.
If you find that the closet light or bathroom exhaust fan are frequently left on--or you want certain lights on at certain times–-motion sensors, timers, and controls are a great energy-saving option as part of your energy management plan.
Motion Sensors
Ideal for lighting that is only needed when people are home, motion sensors turn on with motion and turn off shortly after. In some cases they are combined with photosensors, so lights only turn on when it's dark outside. Motion sensors are especially popular for outdoor security or utility lighting.
Occupancy Sensor Controls
These lights turn on when activity is detected and stay on until the last occupant has left the room. For proper function, ensure that detectors are located where activity will be detected. There are two main types of sensors available: ultrasonic sensor (that detect sound) and infrared sensors (that detect movement and heat).
Photosensor Controls
By sensing ambient light, these sensors prevent lights from operating during daylight hours and only operate when it is dark. They are popular with LED nightlights and outdoor lighting, where lighting is not needed during daylight hours.
Timer Controls
When lighting or appliances are needed at specific times and are not dependent on occupant behavior, timers are a good solution. More sophisticated models can be programmed by time as well as the day of the week.
Timer controls are popular with heat lamps, pool filters, humidifiers, attic fans, hot tubs, window air conditioning units and exhaust fans, enabling appliances to be on for a designated amount of time. They are also commonly used when occupants aren't home, to give a lived-in appearance by turning radios, televisions, and lighting on and off at predetermined intervals. Timer switches for lights or exhaust fans are also available, where occupants set how long they want the light or fan to remain on. The light or fan will turn off after the designated period, often with a warning light just prior. Because of seasonal variations in daylight hours, timers are not commonly used for outdoor lighting.
Timers, switches, and controls are an effortless way to use less energy.
Get in touch with our team
or call 615-833-9580 to learn more.
Save energy with your home appliances!
Install a timer, switch or control in your house!
615-833-9580