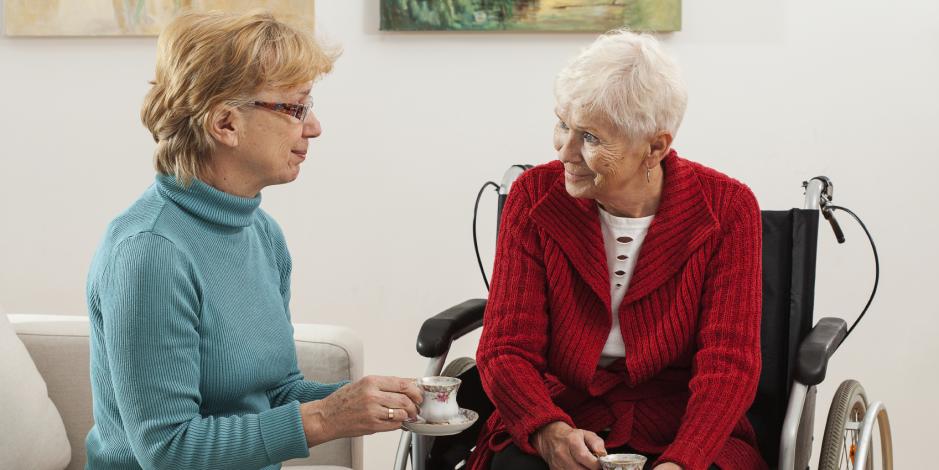 Woodbine Community Organization provides accessible housing options to low-income, disabled, elderly, and veteran individuals through our Shared Living program. This small group housing option serves up to 7 community members per household in sites scattered throughout Nashville. This program was created for people that are capable of living independently, but are better off not living alone.
The goal of the program is to provide affordable housing options to some of Nashville's most vulnerable populations in a shared residence.
Affordable House Options for Low-income Nashville Residents
The Shared Living model was created in response to the need for affordable housing in Nashville for residents that are capable of independent living in a small group setting. Residents share in the tasks of running a household and pay $325 a month per person, utilities included. Every resident has an accessible bedroom and private bath and has shared access to a common kitchen, dining room and laundry facility.
Connection to the Local Community
Shared Living sites are located in numerous single-family homes in residential neighborhoods across Nashville. Residents share the homes as roommates and share the tasks of running a household. All of the houses and yards are well-maintained and blend with neighboring homes. This housing model has been successful largely because it gives Shared Living residents the opportunity to be involved in their neighborhood and community while receiving some support from Woodbine Community Organization and other organizations.
Support for Shared Living Residents
Woodbine Community Organization's Shared Living is a cooperative program that brings together the expertise of eight devoted Property Housing Specialists, as well as services offered by Woodbine Community Organization and beyond. Woodbine Community Organization can also help coordinate local supportive services for Shared Living residents, depending on the needs and goals of each participant.
Local partners include:
Monroe Harding


Mental Health Co-op

Operation Stand Down

Nashville Cares

Metro Social Services

Room in the Inn

Park Center

Mending Hearts

Local neighborhood groups

Area residents
How to Join the Shared Living Program
There is a qualification criteria for joining the Shared Living program. Participants need to be able to and have a desire to live independently with housemates and participate in household duties, within an accessible house.
Are you looking for stable affordable shared housing option?
Call Woodbine Community Organization
at 615-833-9580 to learn more about our Shared Living program.
Looking for affordable, shared housing?
We want to hear from you Today! 615-833-9580